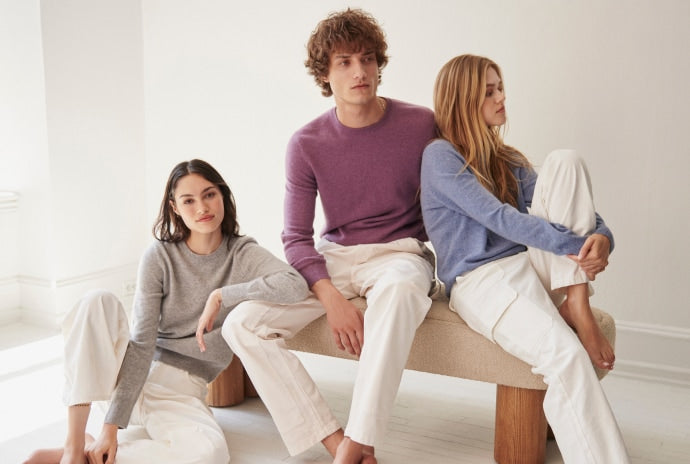 Cashmere Level: Beginner
Looking for 100% cashmere but don't want to break the bank? Enter our O.G. staple: The $75 Sweater. This no-brainer wardrobe warrior is available in men's and women's fits, extended sizing from XXS to XXL, and 28 different colors. Whether you're looking for your first cashmere piece or adding to your collection, you can't go wrong with the $75 sweater.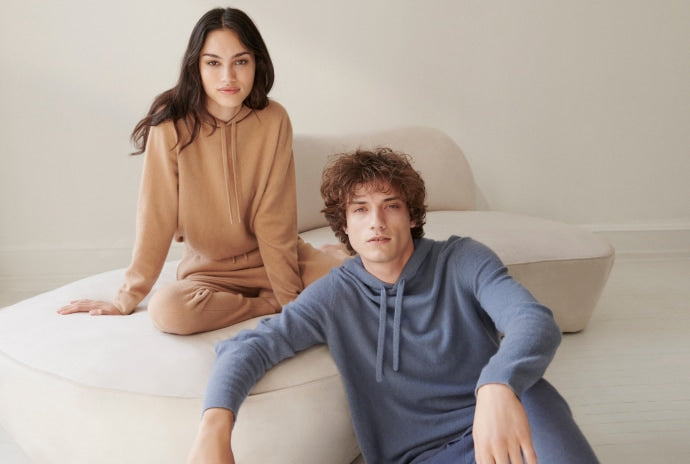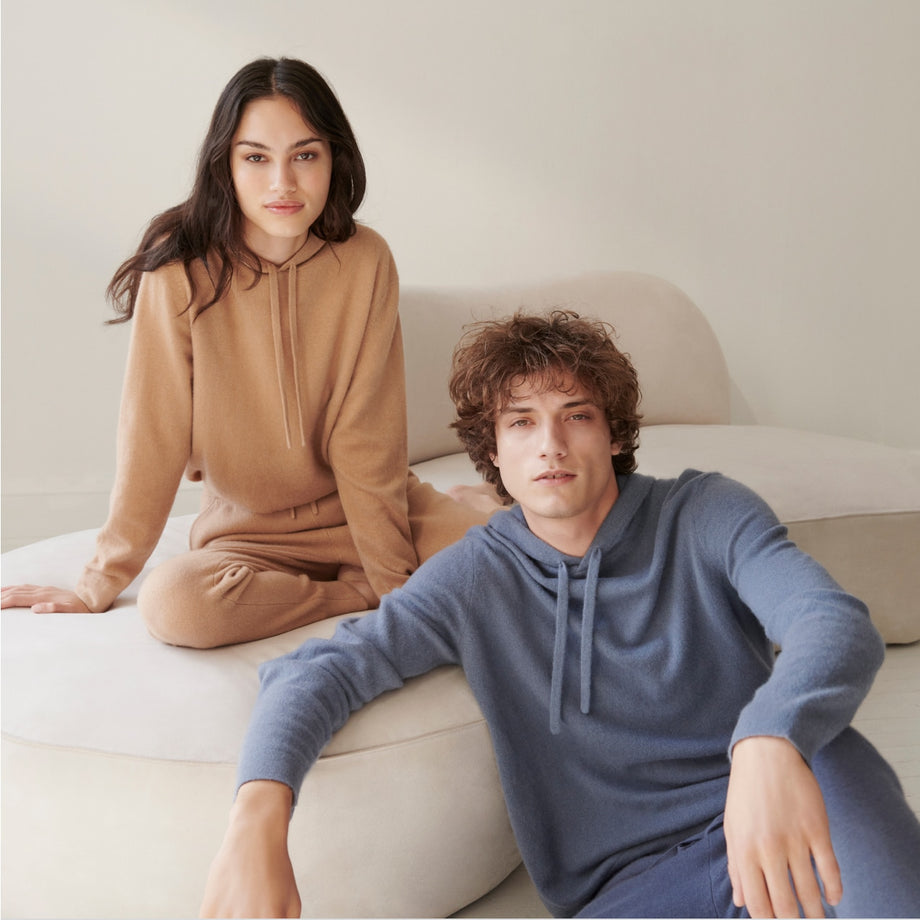 Cashmere Level: Intermediate
Just because you like to keep things simple doesn't mean you can't elevate the ordinary with 100% cashmere. Our Essentials collection is exactly what it sounds like…essential. Classic, cozy and perfect for daily wear, our Essentials keep you comfortable from head to toe, around the clock.