Cashmere Has Consequences
Caution: Naadam cashmere will ruin your life. People love this sh*t. See the image above? He gifted his wife a cashmere set thinking that would be it. She thought it was "so cute, everyone needed one". Now he's stuck buying matching cashmere Christmas outfits forever.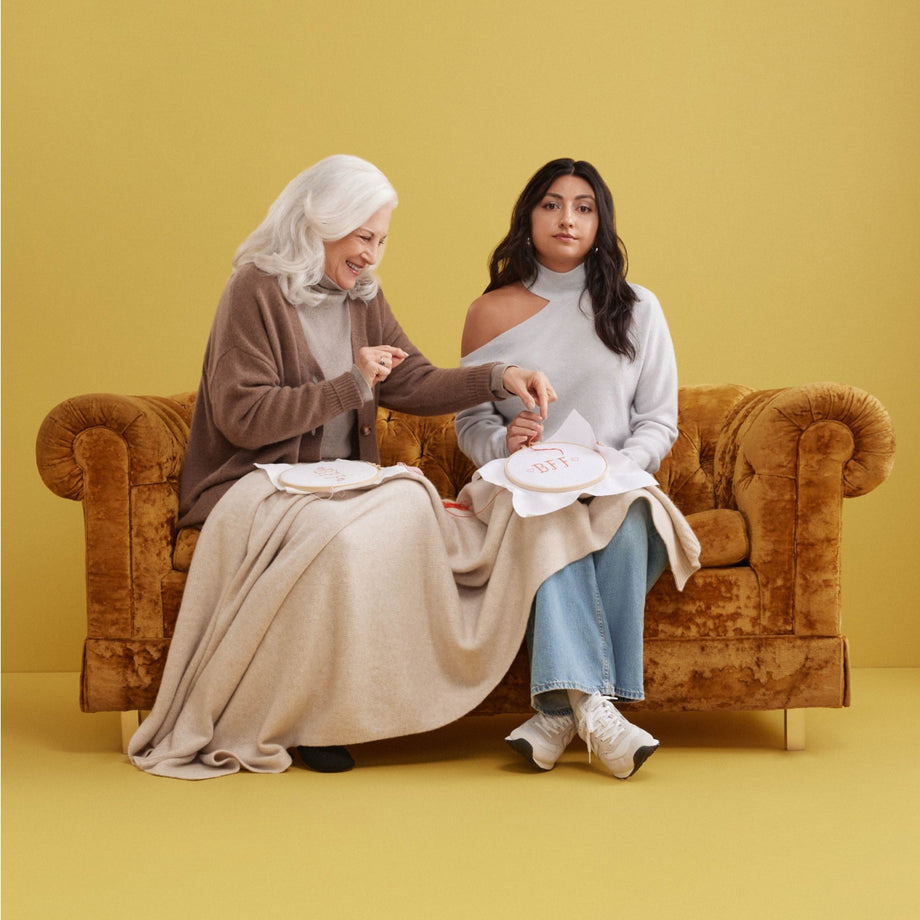 Gifts For Her
Warning: This is not a joke. These gifts will make her think you really like her. Unintended consequences of gifting Naadam include (but are not limited to) frequent texts and phone calls, invites to weekly "ladies' night", and use of the word "bestie".
Gifts For Him
Danger: The man you see in this photo has been dating her for two weeks. She gifted him a cashmere sweater, and he thought she was his soulmate. Ever heard the phrase, "first comes cashmere, then comes marriage"? No? Well let us be the first to warn you.